Wheatley Group launches search for 10 talented graduates
Wheatley Group is searching for 10 talented university leavers to join its graduate training programme this summer.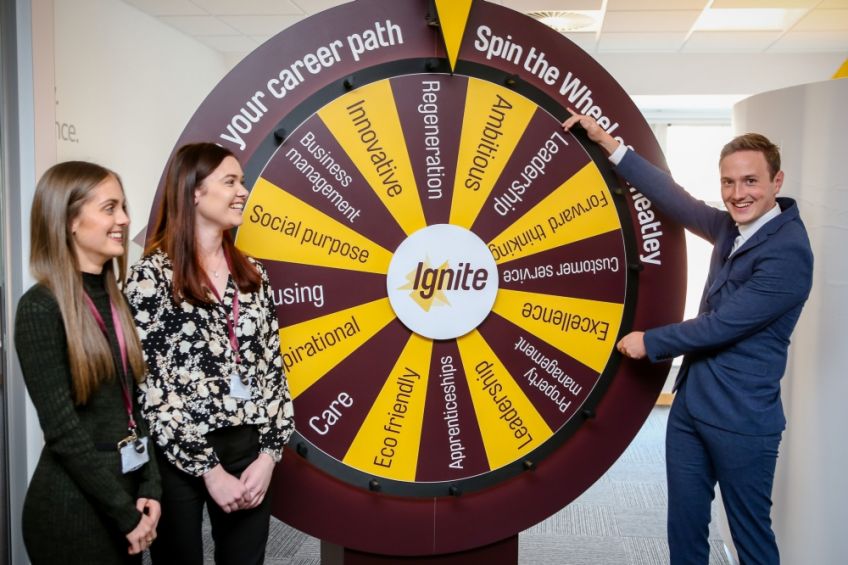 Scotland's leading housing, care and property-management group is recruiting now for the two-year Ignite scheme.
The programme, which has recruited 50 graduates since it began in 2019, is one of the country's leading opportunities for university leavers, with graduates receiving the support and skills they need to become future housing leaders.
Graduates will work in social housing teams across Glasgow, Edinburgh and Dumfries and Galloway.
Lesley Wilkinson, Wheatley Director of Employee Relations, said:
"The Ignite graduate programme is a fantastic opportunity for talented university leavers to start building a rewarding career they can be proud of.
"Our housing graduates play a vital role in the organisation, making a real difference in people's lives and helping to transform Wheatley communities.
"Graduates are fully supported throughout the programme and quickly gain the experience and skills they need to move up the career ladder. Most graduates are now in full-time employment with Wheatley."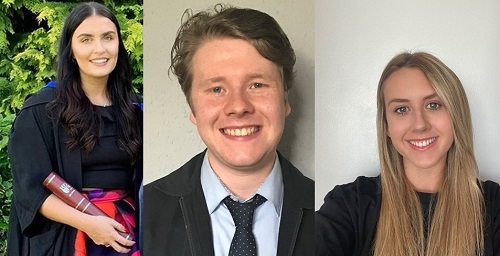 Current Ignite graduates, Abby, Jake and Sophie
Jake Beaton, 23, joined the Ignite programme last year after graduating in Media and Communications. He is working as a housing officer at Glasgow Housing Association, part of Wheatley Group.
Jake said: "I wanted a career where I could work with people to help make them feel safe and secure - and being a housing officer is exactly that. From day one, I've felt supported with training and mentorship. I love being involved in so many different projects that make a tangible difference to people's lives."
Abby Turnbull, 24, is in the first year of the Ignite programme working as a housing officer at Dunedin Canmore in Edinburgh.
Abby said: "I joined the graduate programme because I really wanted to challenge myself. I've always worked and volunteered in social care and my passion is to support vulnerable people. In my current role, I'm able to work with communities to help make a positive difference in their lives."
Sophie Hughes, 23, graduated with a degree in International Business Management and is now working as a housing officer at Dumfries and Galloway Housing Partnership.
Sophie said: "The role allows me to use my skills with a social purpose. On the programme, I can enhance my learning, gain a Chartered Institute of Housing qualification and develop as a person and a professional."
Applications for the Ignite graduate programme close at 5pm on Thursday 10 June 2021.
Tuesday, May 25, 2021