Bursary will help tenants go to university
We're offering lifeline support to tenants and their families to pursue their dreams of going to university.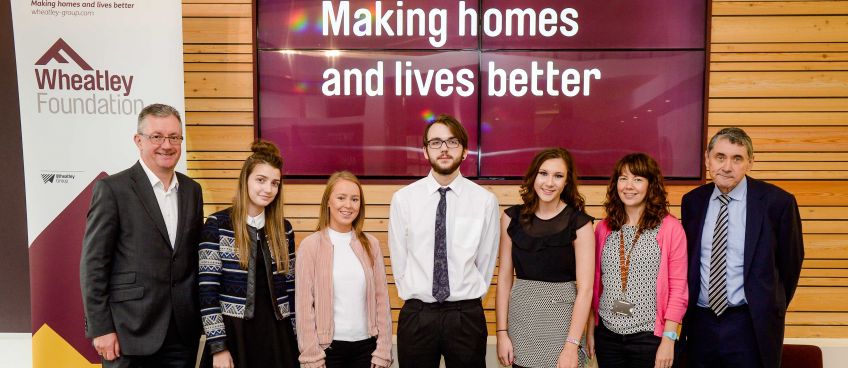 A new bursary programme by the Wheatley Foundation, our charitable trust, gives tenants and their children a grant of £1500 to help them cover the costs of higher education.
The grants are a great chance for tenants to gain qualifications, increase their skills and help them land their dream job.
The financial support is another way we're helping increase opportunities for customers – and helping transform people's lives.
The bursaries will help customers across GHA, YourPlace Property Management, Cube, West Lothian Housing Partnership, Dunedin Canmore, Barony and Loretto Housing.
There are 50 bursaries on offer across Wheatley Group.
The bursaries of up to £1500 for full-time students – and £750 a year for part-time students – are available for up to two years.
The support is for people studying HNC, HND, Undergraduate Degree or Post-Graduate Courses (less than SCQF level 11).
Wheatley will also be looking to offer extra help through employability support to help people land the job they want after finishing their studies.
Applications are open until 30 June 2017.
Fill in the application form and email it to bursaries@wheatley-group.com
For more information, email bursaries@wheatley-group.com
Wednesday, April 19, 2017