Hoarding what it is and how we can help
Wheatley Group is highlighting an issue that is more widespread than many people think – hoarding.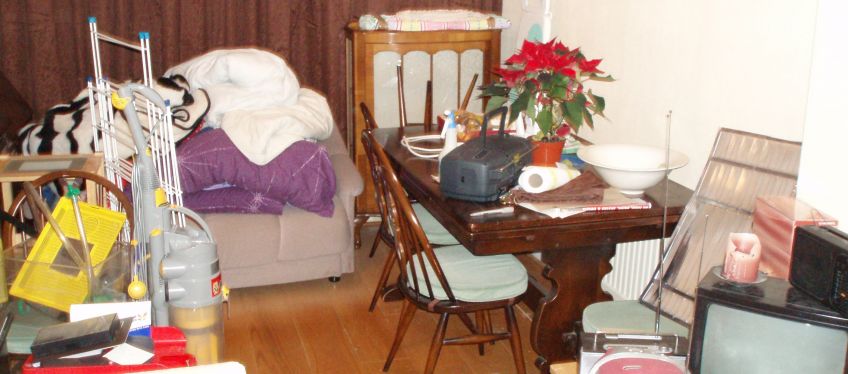 This is National Hoarding Awareness Week and housing providers across the UK – including our parent company Wheatley – are using the occasion to draw attention to an important issue.
Hoarding – the difficulty in discarding personal possessions – affects more than 1.2 million people in the UK.
It can have a serious effect on a person's relationships, and on family, friends and neighbours.
Hoarding can lead to increased fire risk, more accidents in the home and social isolation. It affects people of all ages, incomes and ethnic backgrounds.
But it's often hard to recognise a person struggling with hoarding – they are often well-groomed, with good social skills, well-educated and in work.
Wheatley has developed a very effective approach to dealing with the issue – encouraging people to 'de-clutter and donate'.
Wheatley's Home Comfort scheme recycles unwanted furniture and gives it out for free to tenants in need who are struggling to furnish their home.
Liz Robertson, who oversees Wheatley's Tenancy Support Service, said: "Hoarding is a complex issue, but we can offer support to customers.
"Our emphasis on 'de-clutter and donate' is a good way to motivate people to reduce the amount of clutter in their home. We've found this is a very effective approach.
"It helps people reduce the amount of possessions in their home – but by taking good-quality items to charity shops or recycling centres, people can also make a contribution to good causes. Very often it will be a charity close to their hearts.
"Donating can also improve people's mental health as it is a really positive feeling to be able to donate – particularly for people on low income who don't often get the chance to donate money.
"It's also something customers can continue to do to keep their home clutter-free."
For more information, click on National Hoarding Awareness Week.
Keep an eye on this site over the next few days for more on how hoarding affects people – and how Wheatley can support its customers.
Monday, May 15, 2017