Work starts on 60 affordable homes in Edinburgh
Work has started on two projects which will provide 60 new affordable homes in Edinburgh.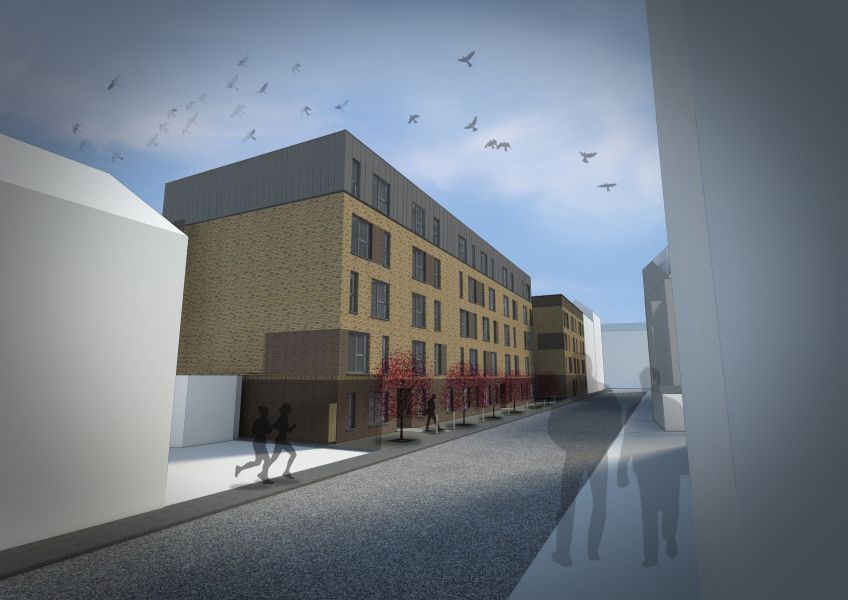 The homes – 19 for mid-market rent in Morrison Crescent and 41 for social rent in Beaverbank Place – are being built for Dunedin Canmore, part of Wheatley Group, by Glasgow-based contractor and manufacturer CCG (Scotland) Ltd.
Each development will be a mix of one and two-bedroom flats offering spacious, open-plan living environments.
Rents for the mid-market homes in Morrison Crescent in the prime location of Haymarket will start at around £480 per calendar month and let by Lowther Homes, which is also part of Wheatley Group.
The homes, which are being built with the help of funding from the Scottish Government and the City of Edinburgh Council, are expected to be ready before the end of this year.
David Fletcher, Wheatley Group director of development, said: "These modern, spacious energy-efficient developments will increase the supply of much-needed affordable homes in Edinburgh."
CCG's use of innovative construction methods will ensure the new homes will have an enhanced building fabric which will deliver improved levels of environmental performance and generate long-term savings for the future residents.
The start of work on the new developments comes after Dunedin Canmore and CCG built 111 homes in Craigmillar in July last year, the first residential phase of the multi-million pound regeneration of Craigmillar town centre.
CCG chairman and CEO, Alastair Wylie, said: "CCG's commitment to providing quality, energy efficient homes is not set to slow down in 2019 and that is in part to do with the work we are doing with Wheatley Group and its member associations across the country. The new homes at Craigmillar are an example of how successful our relationship is and we look forward to working closely with Dunedin Canmore again this year."
As part of the Wheatley Pledge, a scheme which means Wheatley contractors commit to doing more for people in Wheatley communities, CCG will also provide a series of community benefit initiatives during the work, including two new apprenticeships, eight work placements and support for community projects.
Friday, January 11, 2019